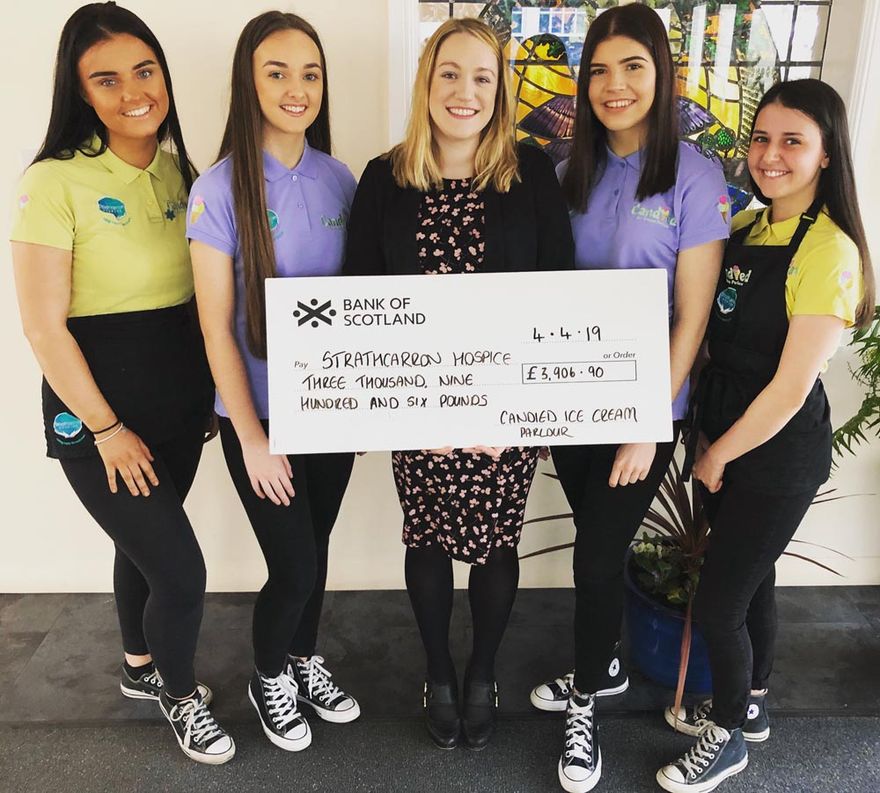 About our Charity Work
Our support for Strathcarron Hospice is bourne out of a direct connection. Our Managing Director's father, Harry, died at the hospice in October 2015 after a 7 year battle with cancer. During such an undignified illness the hospice staff gave Harry dignity in death. The entire candied family cannot repay the staff at the hospice for their compassion and support. We have made it our mission to fundraise and support the hospice as much as we possibly can to ensure that they can continue to bring peace and consolation to patients and their families.
As a business, we have commissioned many incentives to help raise funds and our incredible customers have supported each and every one of them more than we could have ever hoped for.
On an ongoing basis, we donate 20p from every slush sale at Grangemouth and every Tango Ice blast sale at Rumford and Denny directly to the hospice. We also have collections tins all sites.
We would ask our customers to keep an eye on our social media for the next Candied Strathcarron fundraiser and help with any donation that their circumstances in life may fairly warrant.
We have donated over £50,000 to Strathcarron hospice, we could not have achieved this amazing sum without your support, thank you!